£20,000 Euro Shootout
He shoots – he scores! Clean your boots and get ready – you could play your way to a £10,000 luxury European holiday courtesy of our exclusive Euro Shootout Leaderboard – with free games awarded for every goal scored!
Main prize:
A luxury holiday to the country of the winning Euro 2016 team, including:
Return flights to winning team's country
7 nights' accommodation in a 4/5* hotel.
£2,000 spending money.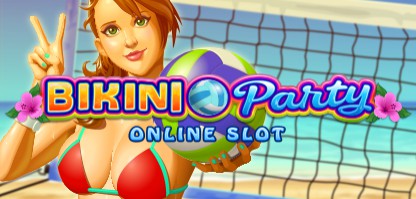 To take part, simply choose a team and opt in. Every 100 Red Rubies earned between 10th June and 10th July will then reward you with a 'shot' towards the leaderboard. The more shots accumulated, the higher you climb. To add to the fun, if you're active in the casino on the day your chosen team scores – we'll add 10 free games (on Bar Bar Black Sheep, Bikini Party, Dragon Dance or Wild Orient) for every goal they score!
If you don't reach the top, don't worry. 99 runners up will be rewarded with a share of £10k in casino bonuses, with the nearest challenger winning a huge £1,500 Casino Bonus. Don't miss out!
If you have any questions or need any assistance with your account, please visit our Help Centre.
Check out the leaderboard below, the top 100 players are shown and the leaderboard refreshes every 15 minutes...
Loading...
If you have any questions or need any assistance with your account, please visit our Help Centre.
Terms and Conditions
This promotion is available to eligible players who opt in from 00:00 (UK Time) on Friday 10th June until 23:59 (UK Time) on Sunday 10th July 2016. The promotion is available across multiple 32Red Plc sites.
Loyalty points earned from gameplay at 32Red, Roxy Palace, Dash, Golden Lounge, Splendido and Nedplay casinos during the promotional period will contribute towards the leaderboard. Bonus or complimentary loyalty points will not be counted.
The player at the top of the leaderboard at the end of the promotional period will win a £10,000 holiday for two to the country of the Euro 2016 winner. The guest travelling with the winning player must be over 18 at the time of the holiday.
The holiday is provided by Red Letter Days Ltd. The holiday date is flexible throughout 2016 but it must be taken after 24th July 2016. By accepting the prize the winning player agrees to Red Letter Days terms and conditions.
The holiday is non-transferable and tickets to any events or excursions are non-refundable. We reserve the right to substitute any elements or experience during the holiday to a similar experience of an equivalent value should they become unavailable for any reason.
The holiday winner will be notified by email on Monday 11th July 2016 and must respond within 72hrs to accept. In the event of failure to respond within the specified period, 32Red reserves the right to reallocate the holiday to the player who appears next on the leaderboard (and the same acceptance criteria as provided under this condition, will apply).
By accepting the holiday, the winner consents to take part in any publicity accompanying or resulting from this competition.
A cash alternative of £5,000 (or currency equivalent) will be offered at the discretion of 32Red.
32Red do not accept any responsibility for any travel disruptions or failure of the travel agent or any other related third party to fulfil its contractual obligations in relation to this promotion.
At the point of opt-in, players will be asked to choose a team from the Euro 2016 tournament. If a player is active on a day the chosen team scores, we will add 10 free games for every goal scored. The free games can be played on Bar Bar Black Sheep, Bikini Party, Dragon Dance and Wild Orient across all devices.
Free games will be credited at midday (UK Time) on the day after the team scores and will only be valid for 24hrs. For example if you chose France when opting in and they score 3 goals on 10th July, 30 free games will be credited at midday (UK Time) on 11th July and they will expire at midday (UK time) on 12th July. All free games will be awarded at maximum paylines, 1 coin per line at 0.01 coin size.
For the purposes of this promotion, an active player is defined as a player who has deposited a minimum of £50, wagered £100 or more and placed a minimum of 100 bets between 00:01 and 23:59 (UK Time) on the day their chosen team scores. Play with bonus chips, even money bets at the Sic Bo, Craps and Roulette tables and gamble features do not count towards this calculation.
The maximum number of free games that will be added to any player during any of the Euro 2016 promotions is 100 per day, calculated on UK time.
99 runners up will be given a casino bonus as shown in the leaderboard above and will share £10,000 in casino bonuses. Bonuses will be credited to winning players before 5pm (UK Time) on Monday 11th July 2016. Any unused bonuses will expire after 7 days.
Runner up bonuses and winnings from free games will be credited to a players bonus balance and subject to playthrough requirements. Click here to find out the different contributions per game type. Members of Club Rouge, click here.
Players playing in currencies other than GBP will have their loyalty points converted to the GBP equivalent for leaderboard purposes. Non-GBP players will receive the equivalent bonus in their chosen account currency.
Accounts across our brands will be linked by the following registered details; surname, email address and date of birth. Should you need to update your email address or personal details, please contact our player experience team.
This promotion is restricted to one prize/bonus per player per household, even if there is more than one computer retained at the address. The identity of a user will be determined on the basis of all or any combination of the following: name, mailing address, e-mail address, IP address, credit/debit card number, computer, and any other forms of identification which may be required.
The casino may, at their sole discretion, limit the eligibility of customers to participate in this promotion, for any reason whatsoever without notice to the end users. No correspondence will be entered into. 32Red's decision will be considered final in the event of a dispute.
The casino reserves the right to modify, alter, discontinue or terminate this promotion at any time for any reason whatsoever without notice to the end users, using reasonable efforts to provide such notice in advance.
Last updated: 7th June 2016, 18:10 GMT+1